Iceland Stamps
Jeg er interesseret i at bytte med Danmark, Norge, Island og Færøerne.
Har også en del dubletter fra England, Tyskland og Spanien.
Bytter til priser ifølge StampWorld

 
My duplicates
I am interested in exchanging with Denmark, Norway, Iceland and Faroe Island.
Has a number of dublicants from England, Germany and Spain.
Exchange rates according to StampWorld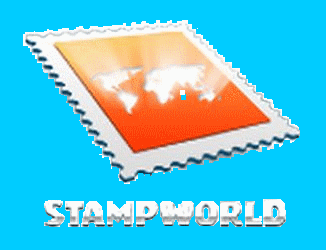 A= Afa Nr. SW = Stamp World Number
A 241

SW 241

A 244

SW 244

A 245

SW 245

A 247B

SW 247

A 249

SW 249

A 250

SW 250

A 251

SW 39

A 252

SW 252

A 253

SW 253

A 254

SW 254

A 309

SW

A 312

SW 312

A 313

SW 313

A 315

SW 315

A 316

SW 316

A 318

SW 318

A 319

SW 319

A 321

SW 321

A 322

SW 322

A 324

SW 324

A 326

SW 326

A 327

SW 327

A 330

SW 330

A 331

SW 331

A 336

SW 336

A 337

SW 337

A 338

SW 338

A 339

SW 339

A 341

SW 341

A 342

SW 342

A 343

SW 343

A 344

SW 344

A 346

SW 346

A 347

SW 347

A 348

SW 348

A 349

SW 349

A 350

SW 350

A 352

SW 352

A 354

SW 354

A 357

SW 357

A 360

SW 360

A 361

SW 361
E-mail: or (@) rosager.net
Revideret 4/12 2021